About choir
Česká píseň Plzeň (Czech Song Pilsen), mixed choir founded in 1954 is represented by 37 members on the present. In 60 years of its existence it has acquired a steady position in the West Bohemian region and the whole Czech Republic. Its rich repertoire contains all musical periods from renaissance to the present-day music, including Czech folklore, Old-slavonic, Czech, German, English, Russian, Latin, Italian, French, Spanish compositions and its repertoire has been constantly complementing.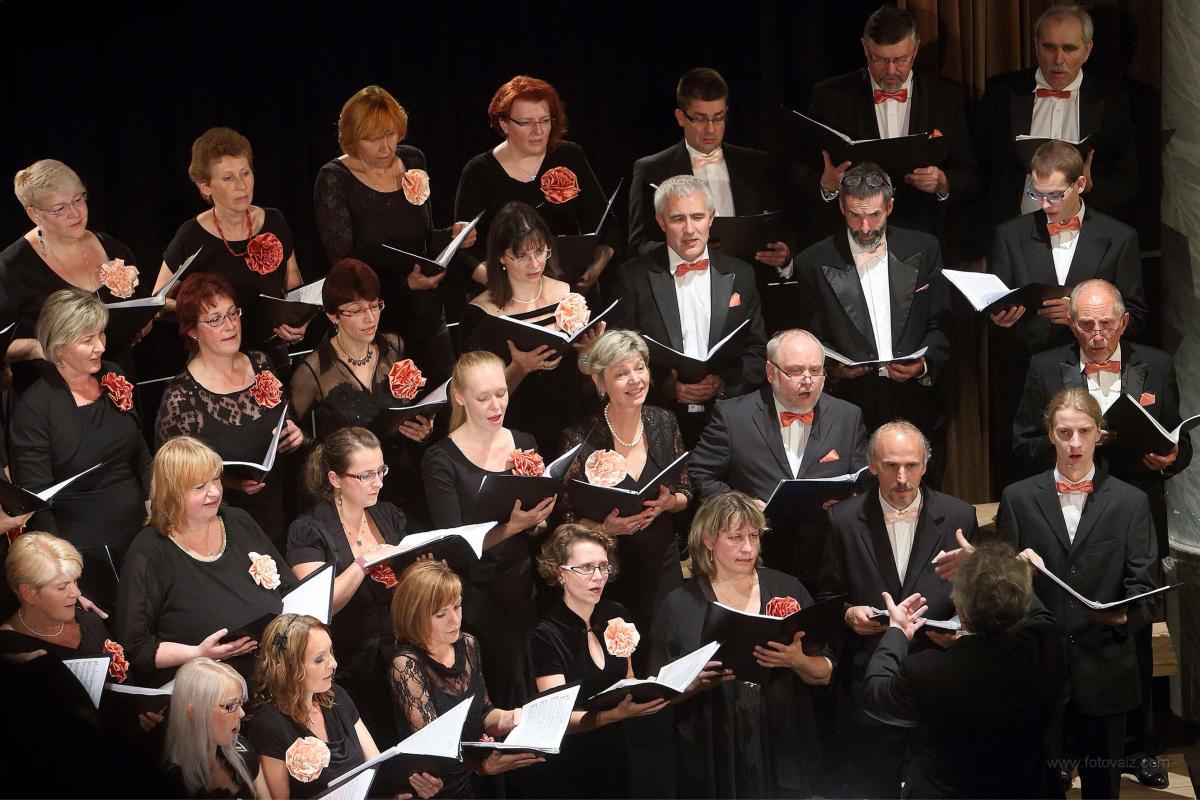 Česká píseň regularly takes part in cultural life of the city and region, annually organizes concerts in Pilsen and surrounding towns. It often gives concerts in Prague and Mariánské Lázně. The most popular are Christmas and annual concerts.
The choir has participated in about 1000 concerts during its time duration, it has recorded approximately 100 folk songs with amendments of different Czech composers and tens of original pieces of music of Czech and world-known authors with or without accompaniment, it has participated in several projects with prominent Czech professionals and soloists, it has released two separate CDs. It has taken part in tens of musical festivals and competitions from that they've always brought various awards for artistic interpretation, intonational purity, programme conception and voice balance. In many competitions in the Czech Republic they've reached the highest positions (see History)
Mixed choir Czech Song is a special-interest entity whose first-rate aim is friendliness with music and obtaining new contacts in music, exchanging of cultural activities and learning about new interpretative modifications.
The choir sings for their joy and for joy of their listeners.